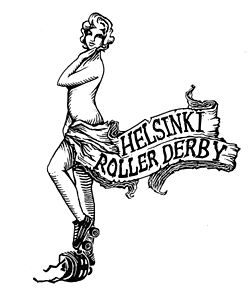 Helsinki Roller Derby, the first roller derby league in Finland, was founded in 2009. We have four teams: HRD All-Stars, who play on the highest level and compete in tournaments worldwide, HRD Queen B's, who play the Finnish National Cup, and HRD C-Cassette, who play in Finnish National Cup's 1. Division, and our non-competitive team AL-Pakka. In 2015, we started a junior department and, in addition, we organise beginners' courses twice a year, and provide excellent training for officials and referees.
Roller derby is an aggressive full-contact sport played on classic quad-skates. A roller derby game, also known as a bout, consists of two 30-minute periods, during which the two opposing teams try to score as many points as possible; the team with the most points at the end of the game wins. Both teams have one point-scorer, known as the jammer, on the track at a time. The jammer's job is to pass the pack of other skaters, known as blockers. The jammer scores one point for each opposing blocker they pass legally and in-bounds.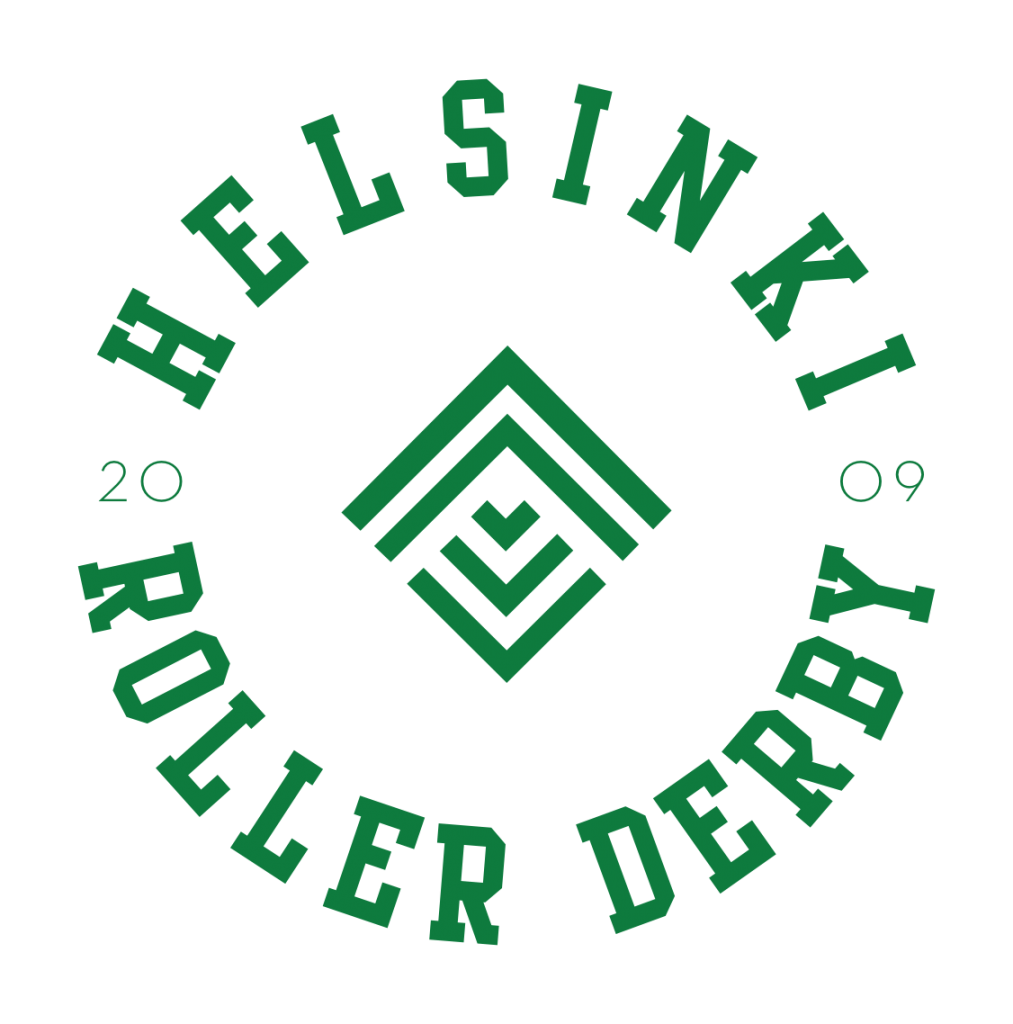 Helsinki Roller Derby, like most flat-track roller derby leagues worldwide, is a skater owned and operated non-profit organisation. Helsinki Roller Derby has been accepted as a full member of the Women's Flat Track Derby Association, the governing body for women's amateur flat track roller derby. As a member of the WFTDA, Helsinki Roller Derby joins the ranks of more than 100 skater-owned-and-operated leagues worldwide that have come together to lead the growing sport of women's flat track roller derby.
Helsinki Roller Derby is also a member of Roller Derby Finland and through it Suomen Luisteluliitto (the Finnish Skating Association).
Helsinki Roller Derby follows the WFTDA gender policy, which states that "identifying as transgender, intersex, and/or gender expansive is not in any way related to an individual's eligibility for participating as a volunteer or employee. Any individual who identifies as a trans woman, intersex woman, and/or gender expansive may skate with a WFTDA charter team if women's flat track roller derby is the version and composition of roller derby with which they most closely identify."